Main Content
Turn your pup into a wicked good pup!
Are you:
Frustrated by your dog's manners? Embarrassed by his behavior? Feeling guilty for leaving him home?
Let Us Help!
Wicked Good Dog Training helps tame your troublesome pup!
Training your dog can be an overwhelming and daunting task. Getting help from a certified professional trainer can turn a chore into a fun endeavor. Located in Peterborough NH and serving the surrounding communities, we offer many flexible dog training options to help your dog become a polite member of your family and community.
Polite Manners:
Leash walking
Jumping
Door bolting
Coming when called
Behavior Problems:
Fear/Anxiety
Barking/Lunging
Resource Guarding
Aggression
Puppy Training:
Potty training
Nipping/chewing
Socialization
Body handling
What makes Wicked Good Dog Training Wicked Good?
•Over 15 years experience training all types of dogs
•Certified by the Certification Council of Professional Dog Trainers.
•Flexible scheduling and Flexible training options.
•Real life solutions for your dog training issues.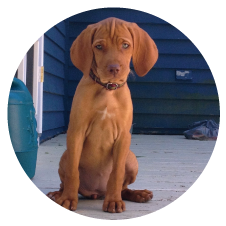 New 2016 classes being offered:
Peterborough: Puppy Foundations
View Class
Antrim: Intro to Rally Obedience
View Class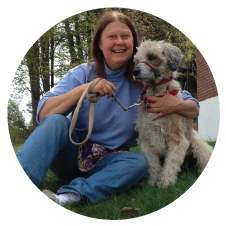 Client Testimonials
"Erica's dog training techniques are all positive and timeless. We are still using them with Holly as reminders a year later!"
—Sandy and Alan Peschke Peterborough, NH